Typical Girl? Remembering Ari Up – with Slits biographer Zoë Howe & Roisin Dwyer
It is ten years since Slits singer Ari Up tragically passed away at the age of 48, so we are honouring this extraordinary punk queen with our 'Louder Luminary' Zoë Howe, whose definitive Slits biography Typical Girls? was released by Omnibus Press in 2009, to mark 30 years of the seminal album Cut.
With her flying dreadlocks, 'Ger-maican' accent and wildly creative approach to singing, dancing, dressing and indeed living, Ari Up was just 14 when she formed female punk group The Slits in West London, braving criticism, ostracism and physical violence while creating a rip in reality that would leave the music world reeling – the effects reverberate to this day.
The current perception is, quite rightly, that the Slits are hugely significant punk icons, so it's easy to forget that, for far too long, most people weren't really talking about them – Ari would lament that they had been largely 'written out of the history books', marginalised at best, while the work of their male punk peers was frequently documented, but after years of being underestimated, the Slits had a 'herstory' book with all of their voices included.
While Typical Girls? remains 'cult' itself, it helped instigate a positive reconsideration (and catalysed a brief Slits reunion with Viv Albertine). Garnering 5 star reviews, the book has been hailed as 'a perfect representation written in true kamikaze Slits spirit' (Kris Needs) and 'Brit rock book of the year' (Gavin Martin).
Expect readings, memories of working with Ari and the Slits and some behind-the-scenes recollections from this warm, funny and reflective session.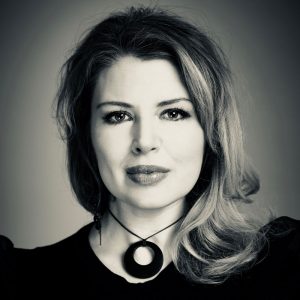 Zoë Howe
Zoë Howe has written acclaimed biographies of artists including The Slits, Poly Styrene (Dayglo: The Poly Styrene Story, a collaboration with Styrene's daughter Celeste Bell), the Jesus & Mary Chain, Wilko Johnson, Stevie Nicks, Florence + The Machine and Lee Brilleaux. Her debut novel Shine On, Marquee Moon was shortlisted for the Virginia Prize for Fiction in 2016. Zoë instigated and co-wrote the screenplay for upcoming documentary Poly Styrene: I Am A Cliché, and she is also a visual artist and sometime musician, having worked with Viv Albertine, Helen McCookeryBook, Steve Beresford, Mick Jones & others.
Zoë makes music radio programmes, having worked with Absolute Radio, Resonance FM and Soho Radio amongst others, and she currently presents The Witching Hour on Soho Radio. Zoë is a Royal Literary Fund writing Fellow at Newnham College, University of Cambridge. Her next book Witchful Thinking (a humorous handbook for the modern Wise Woman) will be published by Llewellyn in 2021. www.zoehowe.com / www.zoehoweartist.com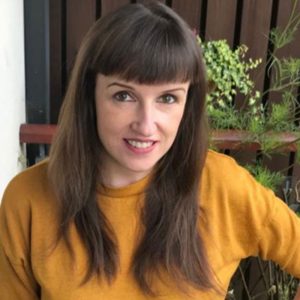 Roisin Dwyer

Roisin Dwyer is a journalist and broadcaster based in Dublin. After working as Commissioning Editor for Hot Press for 16 years she joined the Marketing Team in the National Concert Hall in 2019 where she has organised PR for events by Gavin Friday, Nadine Shah, Blixa Bargeld, Matthew E White, Cathal Coughlan and more.
She still contributes to Hot Press where over the years she has interviewed Johnny Marr, Nick Cave, Julian Cope, Paul Simonon, Robert Smith, Jah Wobble, Viv Albertine, Ray Manzarek and Chris Cornell to name but a few. She is also a regular reviewer on RTE's arts show Arena. In addition to her Louder appearances she has hosted public Q&As at Dalkey Book Festival, Dublin's Vinyl Festival and Output Belfast.