Vivien Goldman in conversation with John Robb
Join New York-based Londoner and acclaimed writer, musician, educator and broadcaster Vivien Goldman for a VERY special in conversation with Louder's John Robb.
Wide in range and wide in thinking our hour+ together will explore the life, work and insights of one of the leading protagonists of the music world. Their conversation will consider the pioneering female-fronted punk bands that changed the course of the rebellion and the generation of women who redefined the relationship between gender and genre.
We have 2 options for tickets available:
*Event Only and *Event + Discounted Book Combo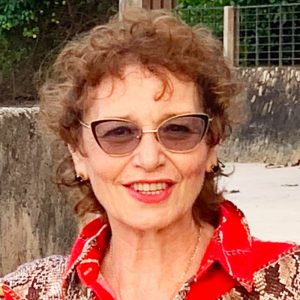 Vivien Goldman

New York-based Londoner Vivien Goldman is a writer, musician, educator and broadcaster. A widely-published journalist who kicked off in the UK 1970's rock press, her award-winning sixth book, "Revenge of the She-Punks" (Omnibus) is published in seven editions; her previous work, "The Book of Exodus: the Making & Meaning of Marley & the Wailers' Album of the Century" (Three Rivers Press/Random House) inspired the recent Netflix documentary, "Who Shot the Sheriff." The popularity of "Resolutionary" (Staubgold) the 2016 reissue compilation of her early 1980s music, led to her 45 "Launderette" being used in HBO's "The Deuce"; and a brand new album, to appear soon-ish, called "Next Is Now," produced by Youth of Killing Joke. Goldman is an Adjunct Professor teaching rebel music like Marley, Punk, David Bowie and Fela Kuti at NYU's Clive Davis Institute of Recorded Music. New York University's Fales Library acquired her archive as The Vivien Goldman Punk and Reggae Collection. www.viviengoldman.com, Twitter The PunkProfessor; Instagram RevengeoftheShePunks.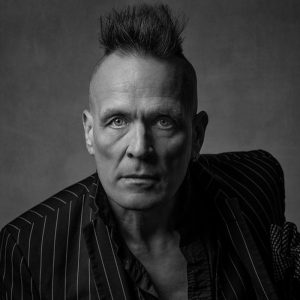 John Robb

John Robb is a many-faceted creature. Bassist and singer for post-punk mainstays The Membranes, author, journalist, DJ, publisher and talking head, he's all these things and more. He grew up in Blackpool before punk rock came along and saved his life. Naively believing that you really could do what you wanted he went on to form the loudest group ever, the Membranes – the highly influential post punk band and were a big influence on the soon to come Sonic Youth and Big Black American scene.
He was one of the leading post punk fanzine writers in the UK with 'Rox' before he went on to write for the rock press with Sounds and was the first person to interview Nirvana and coined the expression Britpop and was instrumental in kick starting and documenting the Madchester scene with his writing.
His music and culture website louderthanwar.com is currently one of the biggest music and culture sites in the UK and he does loads of TV and radio. He also currently writes books and articles, co-runs Louder Than Words and is a political campaigner who chairs committees in Parliament and is an in demand speaker with his spoken word show spawned by the success of his talks of TEDx on punk, zen and the universe and also for his talks of veganism and punk rock and is launching a one man in conversation show called 'The world accruing to John Robb' (https://www.youtube.com/watch?v=89CQ-TVSxV8)