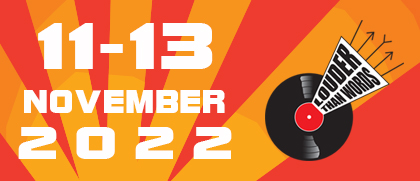 We're delighted to announce that our 2022 Festival – #Louder2022 – will take place over the weekend of Friday 11th – Sunday 13th November. We'll be in person at the Innside Hotel, Manchester and livestreamed around the globe, giving contributors and audiences maximum flexibility to join us regardless of location!
In the meantime you can continue to enjoy Louder Than Words Festival events by joining our annual Louder Loyalty Club or by simply joining our monthy online events , just click here for info and tickets: https://linktr.ee/louderthanwords
By joining our Louder Loyalty Club you'll also be helping to secure our future development and our ability to bring you high quality events in high quality settings and/or via high quality technology.
Many thanks again for your support – we're delighted to invest, improve and indulge with you all!