Hi Louder Lovers!
We're REALLY looking forward to our annual Festival in November! #Louder2023 promises some real treats over the weekend 10-12th November!  
Once again, we're at The Innside, First Street, Manchester and this year we're offering discounted Weekend and Day Passes including accommodation as well as our usual Passes and Event-By-Event tickets – all links go live on our WHAT'S ON pages as they become confirmed and announced.
#Louder2023 has a full programme of events, including in conversations, panel discussions, live performances and the chance to interact with our roster of speakers, hosts and fellow enthusiasts! We'll of course be including opportunities to purchase associated books and merchandise, including limited editions and dedicated Festival outputs. Watch this space for new announcements in the run up to November – and please don't hesitate to keep in touch!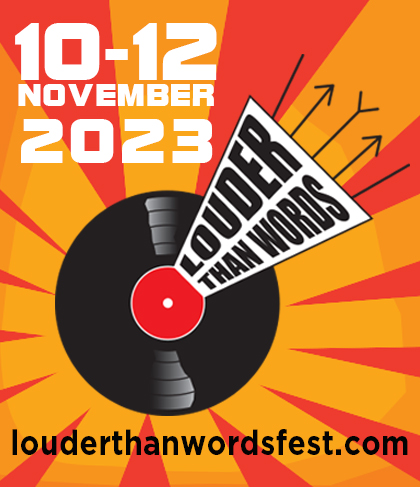 THE GENRE-BASED LITERARY FESTIVAL CELEBRATING WORDS – ORAL, WRITTEN AND PUBLISHED
– ASSOCIATED WITH THE MUSIC INDUSTRY