Hi Louder Lovers!
What a time we had at #Louder2023 – thanks so much to EVERYONE who joined us and of course to all the extended team at Louder who make this all possible!
We're already looking forward to #Louder2024 when we'll be back at The Innside, First Street, Manchester 15 – 17 November 2024. As ever we'll have discounted Weekend and Day Passes including accommodation as well as our usual Passes and Event-By-Event tickets – all links will go live on our WHAT'S ON pages as they become confirmed and announced.
#Louder2024 will have a full programme of events, including in conversations, panel discussions, live performances and the chance to interact with our roster of speakers, hosts and fellow enthusiasts! We'll of course be including opportunities to purchase associated books and merchandise, including limited editions and dedicated Festival outputs. Watch this space for new announcements in the run up to November 2024 – and please don't hesitate to keep in touch!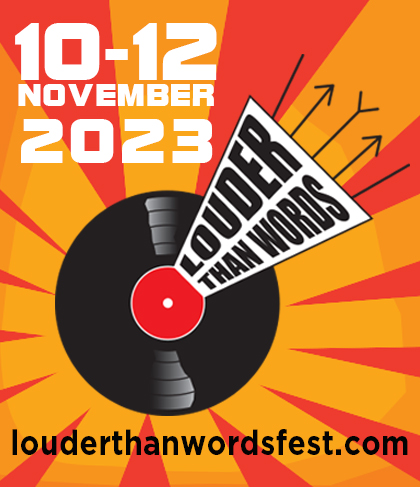 THE GENRE-BASED LITERARY FESTIVAL CELEBRATING WORDS – ORAL, WRITTEN AND PUBLISHED
– ASSOCIATED WITH THE MUSIC INDUSTRY