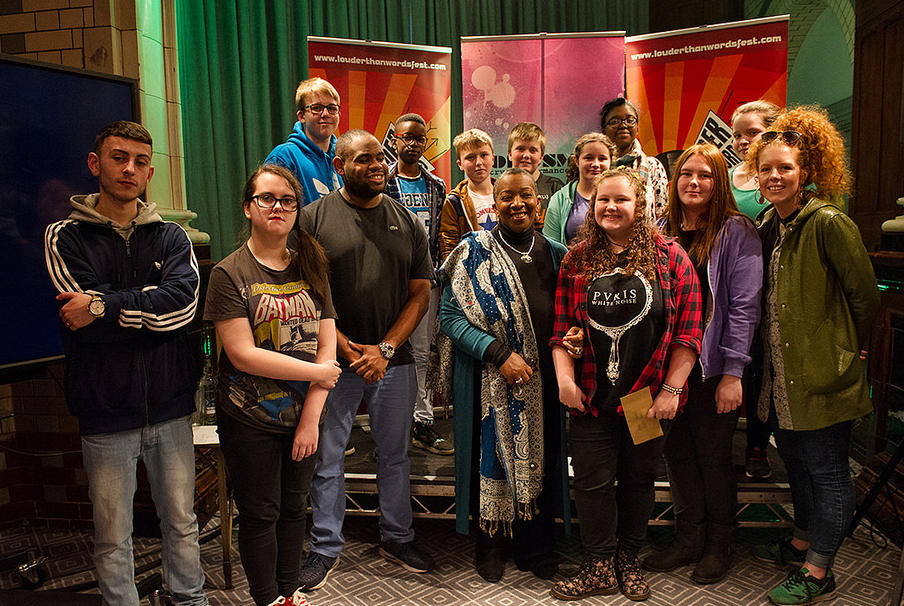 War of the Roses: Poetry Slam
Louder Than Wordsmith
Our annual poetry slam always sees a feisty yet friendly competition between young performance poets from across both sides of the Pennines. The War of the Roses Poetry Slam sees our young bards explore and express their experiences of music, poetry and spoken word and the impact they might have on their own lives and those of others – an awesome treat and celebration of fresh, new talent from across the north.
Louder Than Wordsmith is a continuing collaboration between Louder Than Words Festival and Wordsmith, a community organisation primarily working with young people, poetry and their passions.