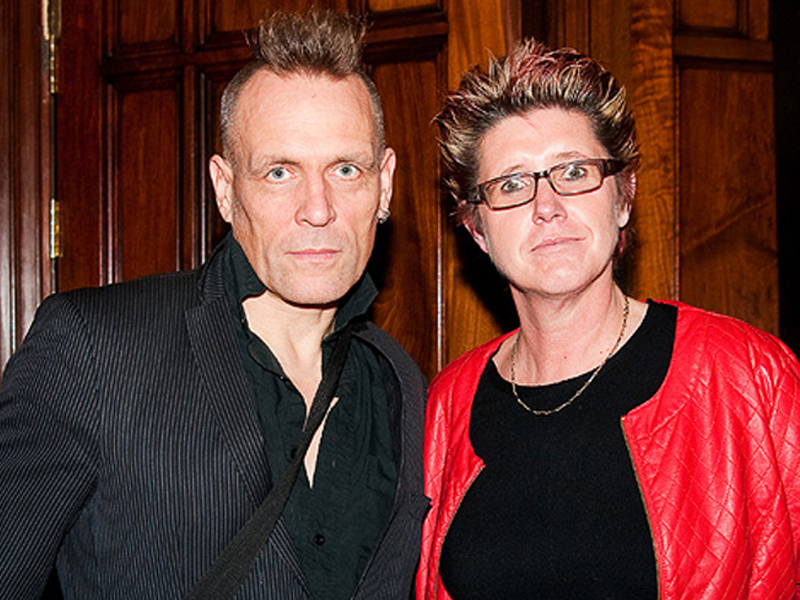 Louder Than Words is the genre-based literary Festival
associated with the music industry.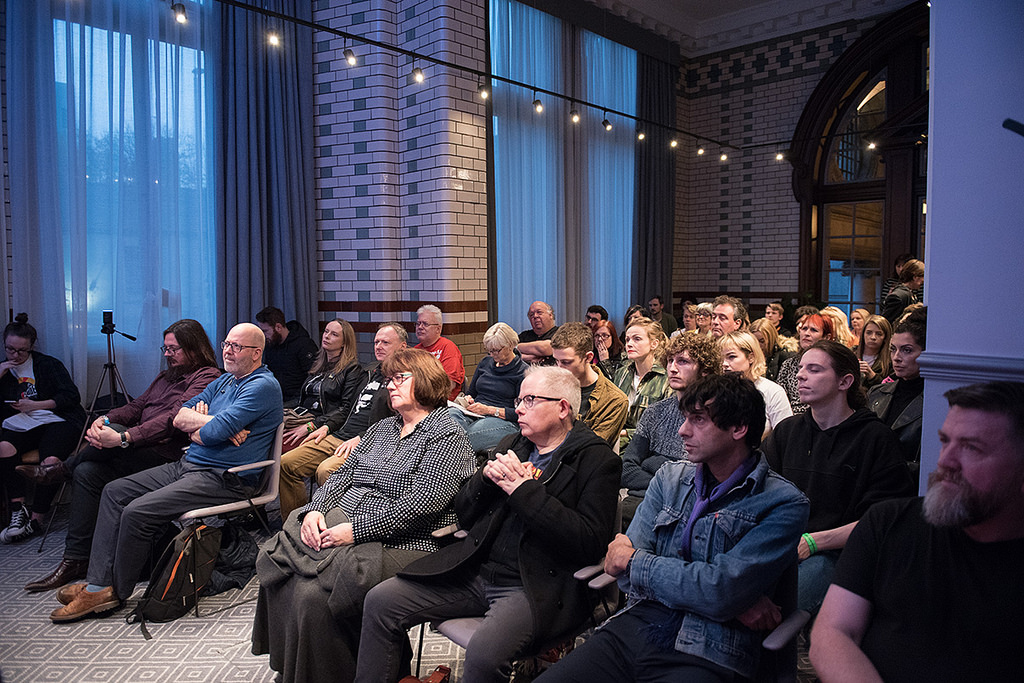 Thank you to all of our partners, sponsors and supporters who ensure Louder Than Words Festival can come to life each year! With your continued support we're able to maintain and ensure quality, develop and grow our audience reach and extend the diversity of our programme content.
Unlike Frank Zappa's much quoted interpretation of music-writing, Louder Than Words promotes the craft, conducts interviews with thinking people, encourages reading and aims to develop artistic appreciation of all-comers through engagement
Louder Than Words includes 'in conversation with…' sessions, panel discussions, interviews, workshops, performances and casual opportunities for engaging with associated professionals; each encouraging interaction and engagement with performers, authors, editors, publicists, reviewers, press, artists and aficionados.
Dr Jill Adam
Dr Jill Adam is the creator and curator of Louder Than Words and the originator of the festival's concept. Jill brings a wealth of experience in executive and non-executive roles across the arts and education, both at home and abroad. Jill has a strong understanding of the business of festivals and a passionate interest in their creation and development for maximising audience participation and engagement.
John Robb
John Robb is the co-curator of Louder Than Words Festival. John is the award winning indie music mainstay, frontman of punk rock band Goldblade and author of a number of best-selling books including The Stone Roses and the Resurrection of British Pop, and Punk Rock – An Oral History.
John is a journalist, TV presenter, regular TV and radio pundit as well as the boss of one of the UK's top 5 music culture websites 'louderthanwar.com'. He was the first person to interview Nirvana and The Stone Roses and invented the term 'Britpop'
Dr Simon A. Morrison
Dr Simon A. Morrison is a writer and academic, currently working as Programme Leader for the Music Journalism degree at the University of Chester. Author of the book Discombobulated- a collection of Gonzo columns penned for DJmagazine and published in the UK and US by Headpress – Simon has reported on the music scene everywhere from Beijing to Brazil; Moscow to Marrakech. He edited Ministry of Sound's Ibiza magazine and has also produced and presented TV and radio.
Within academe, Simon has contributed to Bloomsbury books including How To Write About Music, DJ Culture in the Mixand Kerouac on Record, as well as various academic publications including the Journal of Popular Music. His research interest lies in the intersection of words and music, and stretches from a co-authored book about the global club scene for Reaktion to a co-edited title about Pink Floyd. Simon has presented this research at conferences across Europe
Emily Marsden
Emily has been part of the Louder Team since 2014 as Volunteer Coordinator and has recently completed an MA in Arts Management Policy and Practice at The University of Manchester. Emily is passionate about music and the arts and works for various Festivals and Cultural Organisations across the UK throughout the year, including Nozstock: The Hidden Valley and Sofar Sounds Manchester.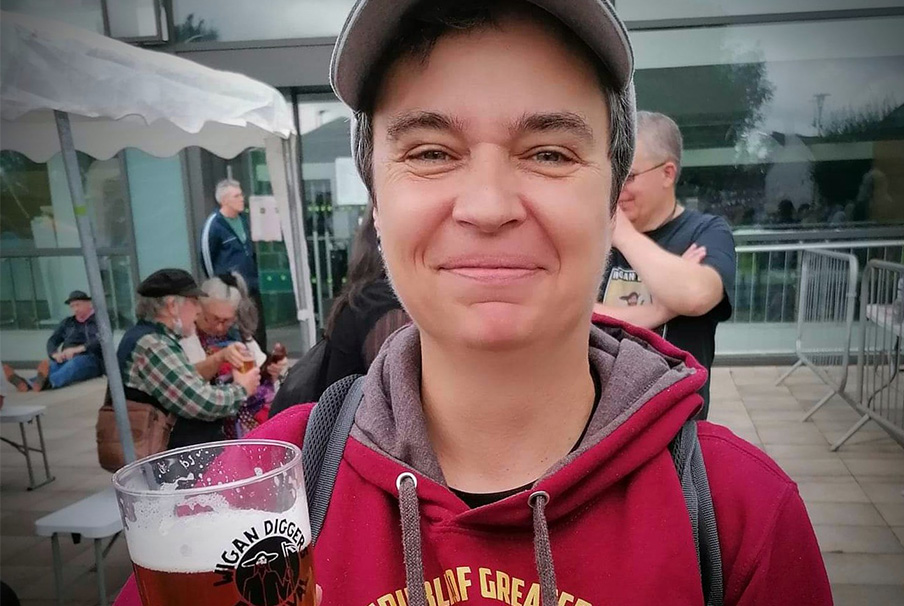 Emm Carroll, problem-solver…
Em Carroll has been spotted lurking around Louder Than Words since 2013, interfering in everything, and generally trying to make herself useful with her gaffer tape and tool belt. A freelance problem-solver by trade, she has a wealth of experience in various roles at a variety of festivals and events all over the UK. She loves most genres of music (except improv jazz), most types of alcohol (except Disaronno), most types of food (except goat), and is well known for her fondness of bananas.
The Louder Team also includes a large number of volunteers, without whom we wouldn't be able to establish the great vibe and smooth running we're known for! Our volunteer co-ordinator, Emily Marsden, draws together and leads our extensive team of volunteers, ensuring each individual has a purposeful role that's balanced with real opportunities for indulging in the Festival programme. Many thanks to all who join us each year and make such a difference – watch this space if you're interested in joining us next time!