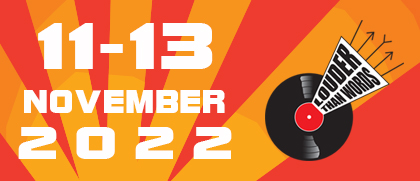 Congratulations to our previous #WilkoJohnsonWritingAward winner. Watch this space for our #Louder2022 competition details
Rising to the challenge theme: Writing on Music – the future's rosy! Amy's winning piece is an abstract focused on Patti Smith's M Train, discussing the music memoir as a literary text.
Patti Smith's M Train and the music memoir as a literary text.
An autobiography is a chronological retelling of one's own life; a memoir focuses on a specific period or theme in a person's life and thoroughly explores it. Sidonie Smith in Reading Autobiography argues: 'memoir writing exposes how autobiographical acts take place at cultural sites where discourses intersect, conflict, and compete with one another, as narrators are pulled and tugged into complex and contradictory self-positionings through a performative dialogism' (Smith, 1987, p.165). A memoir has the freedom to explore a 'cultural site' in further detail by using fictional elements to exploit the contradicting and complex thoughts of the writer. Writing one's own memoir rather than having another author write the text gives the musician control over their own story and allows them to reshape the myths surrounding their careers. Patti Smith in her memoirs Just Kids and M Train reasserts her voice in the mythological version of herself created by pop culture. Just Kids concentrates mostly on one particular period in Smith's life – her time living with Robert Mapplethorpe in the 1960s and 1970s – whereas M Train spans over a longer period as it focuses on moments past and present rather than one particular memory. Patti Smith's punk poetry and music are confessional, disjointed works of art and her memoirs reflect that artistry too. The punk aesthetic, discussed by Dick Hebdige in his book Subculture: The Meaning of Style, is a fragmented image represented by safety pins which is reminiscent of Claude Levi-Strauss' bricolage. M Train weaves fiction and reality together and deals with the loss of her husband Fred 'Sonic' Smith in a nonlinear narrative, which is anchored by coffee shops and the words of artists Smith admires. Smith incorporates photographs, dreams, and television into the memoir to explain feelings and emotions surrounding grief. The unconventional narrative structure is reminiscent of punk, yet it also represents the fragmented pieces of Smith's identity. She is not just a punk icon; she is a mother, partner, wanderer, to name a few of her alter egos. Ultimately, the music memoir highlights the complex identity of a musician and is an extension to Strauss' bricolage and, like punk, is a revolutionary act.
Many thanks to our Wilko Johnson Writing Award sponsors Rock's Backpages and Bloomsbury Press for the fabulous prizes – the future's bright, the future's rosy!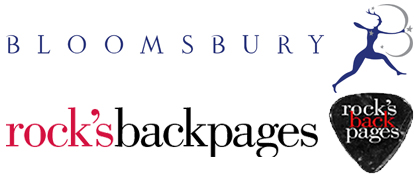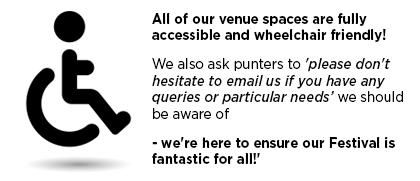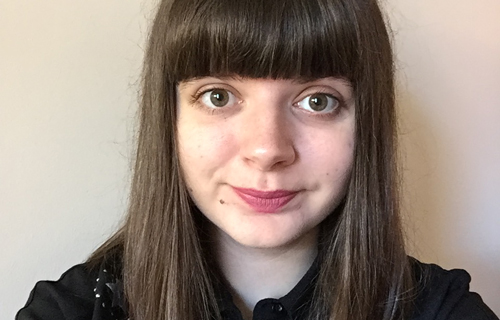 Amy McCarthy is a writer and bookseller living in Sheffield. She has recently completed her MA in English Literature from the University of Sheffield and received her BA in English Literature from York St John University in 2017. Her Masters dissertation was on the female body in female rock musicians' memoirs. She also writes book and music reviews for her personal blog behindthecritic.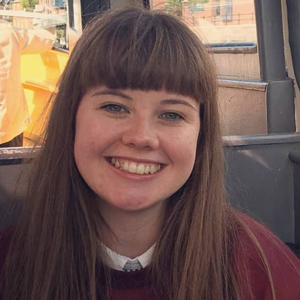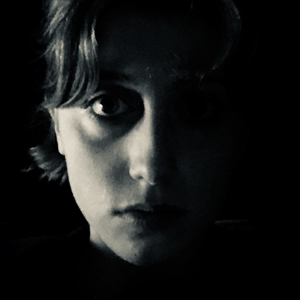 Martha Boyd is a UEA English Literature & Creative Writing graduate. In 2016 she trudged through the Heidelberg snow to present her story 'Rabbit Holes' but, as a fervent gig goer, she is pleased to be back living near her favourite venue – the Brudenell Social Club – in Leeds. For Martha, music matters – a character in her HG Wells Prize nominated story 'Disaster' considers Bob Dylan a cure for both heartbreak and missiles. A piece from her collection of Bowie-themed poems was recently included in the anthology 'Underline'.
Imogen Bebb is 19 years old and a Music Performance student at Kidderminster College. She has written about music for various publications from a young age, and currently runs her own blog called 'The Sound Of The Crowd'. Her favourite bands are OMD, XTC and 10cc, and in her spare time she can usually be found attending gigs or spending too much money in record shops!